Overview of typical filter sets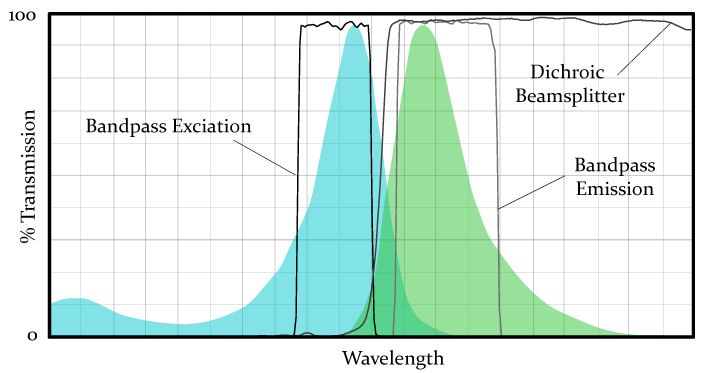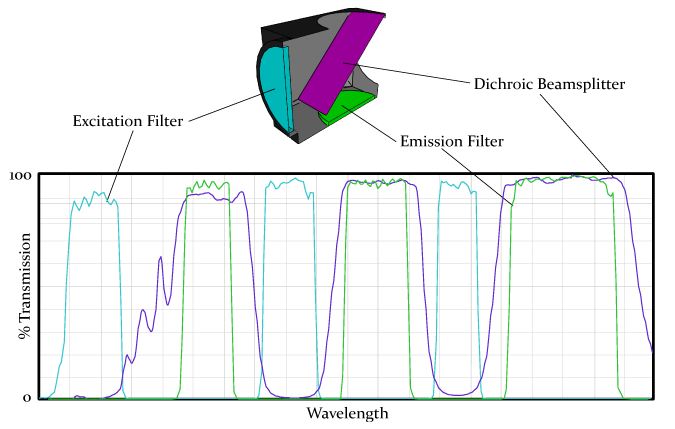 One filter configuration is a set including a multi band exciter, multi band dichroic, and multi band emission filter. Each filter can be created to selectively transmit and block multiple bands of wavelengths. This configuration requires the user to use a color CCD camera and simultaneously capture multiple fluorochromes present in a sample with a single image.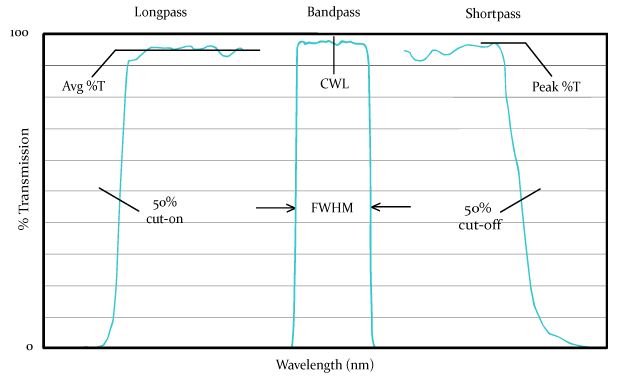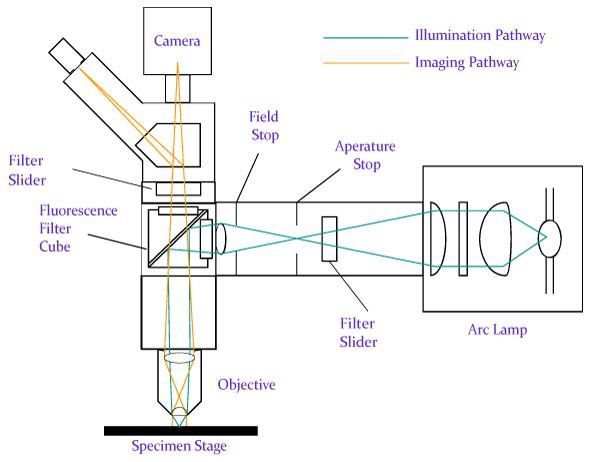 Image Gallery
Original Chroma Filter 
latest coating technologies, best color separation and signal purity all with competitive pricing and on-time deliveries.
[Information]
Features of filter JNOPTIC offers
50% greater signal intensity than similar soft coated filters
Sputtered coatings : more durable, harder and longer lasting than soft coatings
Less costly than competitors
[Advantage by JNOPTIC]
Quick responses to your request
Reduce incovenience of contact to Chroma
Import agent service
Save shipping charge with Every 5th date
Just 7 days to delivery in case of stock
[Filter Accessories]
We can also supply filter accessories for any application, filter cube, slide, ring you want.
[Standard for selection of filter]
If you know below standard for selecting filters, we can recommend proper filters easily you're looking for.
Microscope brand and model
Fluorochrome
Light source
Filter type : Single band, Longpass, Dual band, Triple band, Fish, etc.
Wavelength range of EX, EM, BS
Filter size, thickness